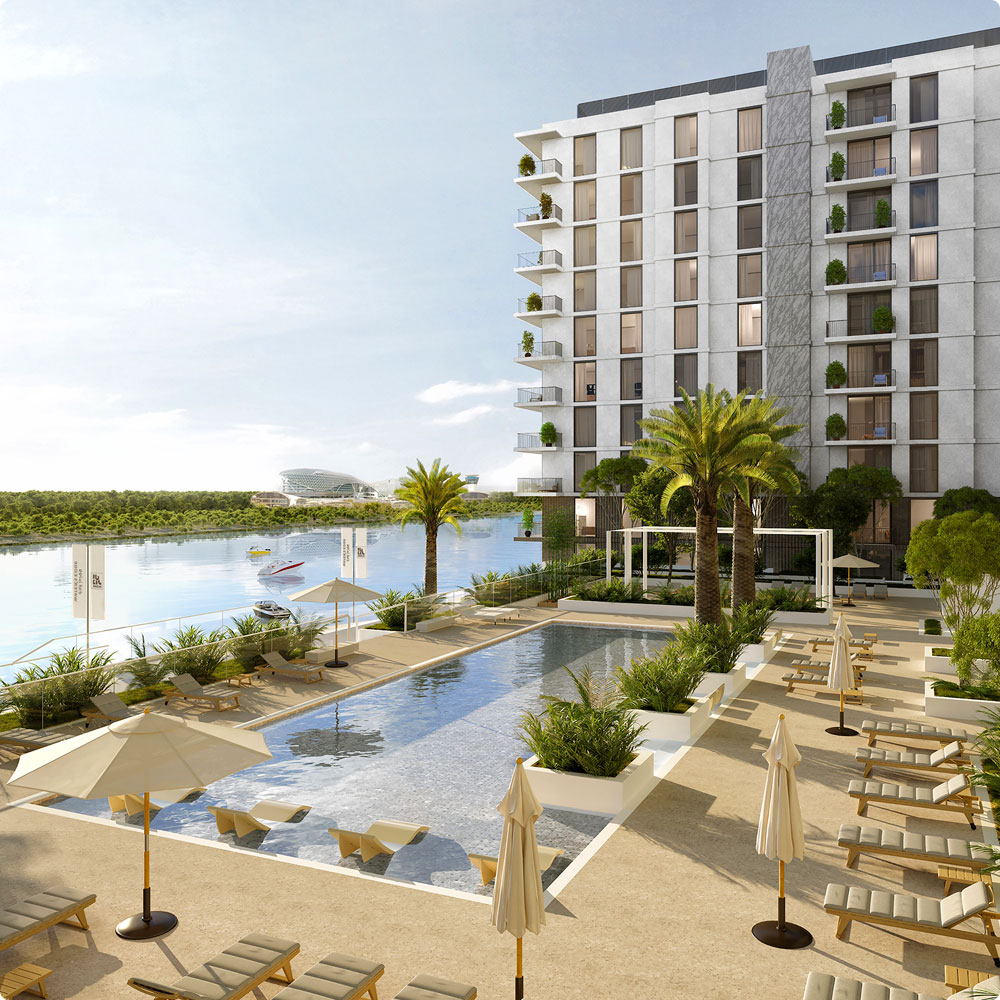 Move to your rhythm; between the rush of Yas Marina and the pulse of the promenade.
Water's Edge is ideally situated on its own canal and 800m promenade, in the heart of Yas Island. From modern two bedroom to three bedroom apartments, every home brings you the best of Yas at affordable prices, with beautiful views over the canal and beyond.
•Landscaped gardens
•Beautiful views over the canal and beyond
•Few steps away from Yas park
Features:
At Water's Edge, everything moves at your own pace. So for those who enjoy action, the jogging and cycling trails, sport pitches and pools are ideal for getting your heart pumping. While the waterfront promenade brings a relaxed taste of the Med with its stylish selection of shops and restaurants.
•Landscaped gardens
•Fully equipped gyms
•pools and a jogging track that skirts the canal
•Waterfront boardwalk lined with cafes
•Restaurants and shops