If you're considering buying a home, it's probably going to be the most expensive investment you'll ever make. In addition to using a real estate agent to deal with the negotiation process, you may want to consider hiring a real estate lawyer to guide you through the legal process.
Real estate attorneys specialize in legal matters related to property, from sale transactions to disputes between parties.
Real Estate Lawyers: An Overview
Many states require that a real estate attorney be present at a closing. Even if your state does not require it, you might want one there for you.
A real estate attorney will review all of the paperwork in advance of the closing on your behalf and advise you of any problems or omissions with the documentation. At the closing, the attorney will represent your interests.
Most real estate lawyers charge by the hour for their services, although some charge a flat fee. The lawyer will advise you of this fee up front.
---
We know that few things can be more exciting than buying your first home or commercial property. Often, a person's home or business reflects of a lifetime of hard work, investment and achievement. Whether you are buying your first home, selling an existing property or are leasing a potential commercial property, our partners are here to help.
---
LMN Law Group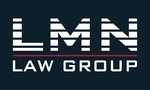 LMN Law Group* is a boutique law firm located in the heart of New Westminster, British Columbia. Our goal is to respond to the diverse needs of our clients with careful preparation, attention to detail, and exceptional legal service at a reasonable cost.
Mahsa is a lawyer and founder of LMN Law Group. She advises on a wide range of transactional and day-to-day matters as well as provides long-term planning for her legal clients. Specifically, Mahsa focuses mainly on real estate and wills and estates and business law (including incorporations, maintaining corporate records, drafting business agreements and uncontested contractual matters). By using her strong background in client service, she is able to develop valuable connections with and creative solutions for her clients. Mahsa has been known to be approachable and eager to come up with solutions to ease the stress and anxiety clients may encounter when confronted with challenging legal situations.
Originally born in Iran, Mahsa and her family moved to Burnaby when she was five years old and has been in love with this beautiful city ever since. She has, however, kept in touch with her roots and remains fluent in Farsi. Mahsa was also enrolled in late French immersion both in elementary school and throughout her high school years at Moscrop Secondary (Go Panthers!) and can also speak French fluently. Mahsa obtained her undergraduate degree from the University of British Columbia and earned her law degree as part of the inaugural class from the Thompson Rivers University's Faculty of Law.
Address: 360–555 Sixth Street, New Westminster, BC V3L 5H1
Cell Phone: 604.620.3436
Email: mahsa@lmnlaw.ca
Website: www.lmnlaw.ca